Increase productivity and spend more time engaging with customers
Salespeople want to reach and engage with more customers faster, hold better quality meetings, and deliver amazing selling experiences.
The challenges are that sellers spend too much time manually logging data, wasting time searching for the most up-to-date content, and switching between disconnected tools.

70% of reps don't validate prospect interest early enough
Sales reps spend 440 hours per year searching for content


Only 35% of sales reps' time is spent interacting with customers
Research from Aberdeen Research, Accenture, CSO Insights, Forrester Research
Prospect & Qualify Faster
Execute sales campaigns with approved email templates and recommended content.
Real-time alerts and engagement analytics help sellers quickly identify buyer interest and prioritize lead follow up.
With a personal meeting space, sellers can instantly turn any call into an online meeting or demo without cumbersome downloads or logins.
Using ClearSlide video mail to personalize outreach can increase open rates by more than 60 percent.
More Time Selling
Recommended content and collections (by sales stage, product line, or geography) are easy to find and personalize.
Emails and templates are linked to compelling content to accelerate deals.
Sales activities, content, and engagement data are automatically logged back to CRM.
Emails and templates linked to compelling content and personalized sales videos identify who's engaged to accelerate deals.
With a complete platform at their fingertips, sellers are more productive and have more time to engage with customers.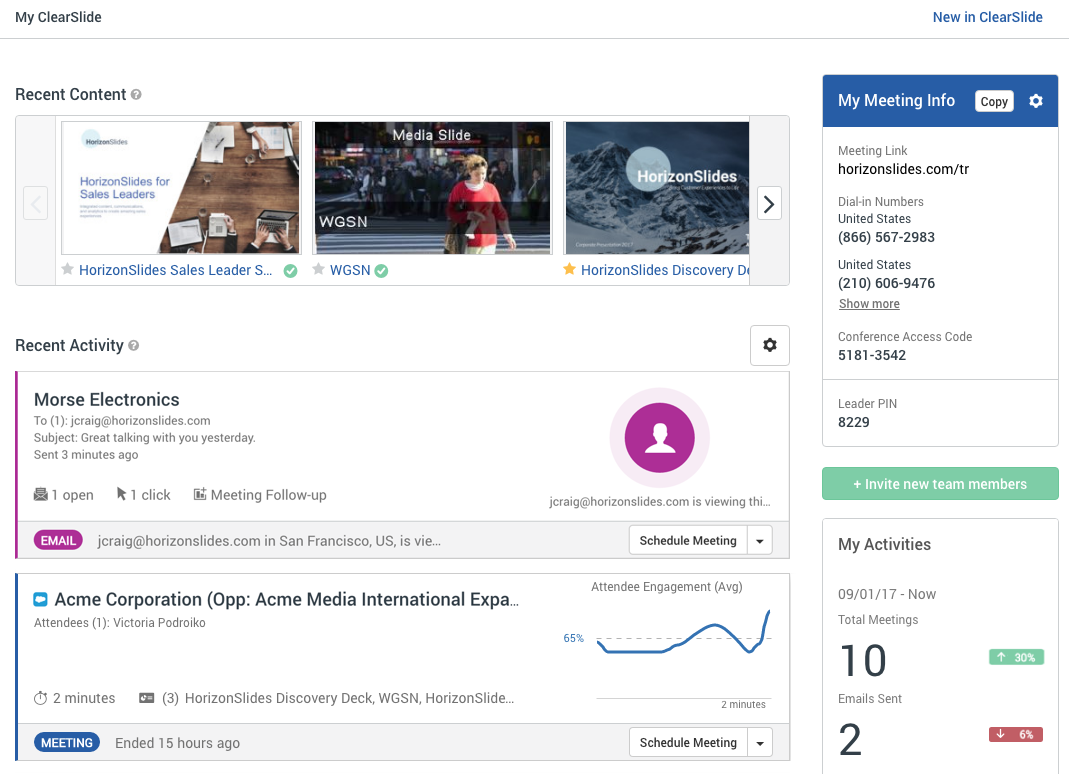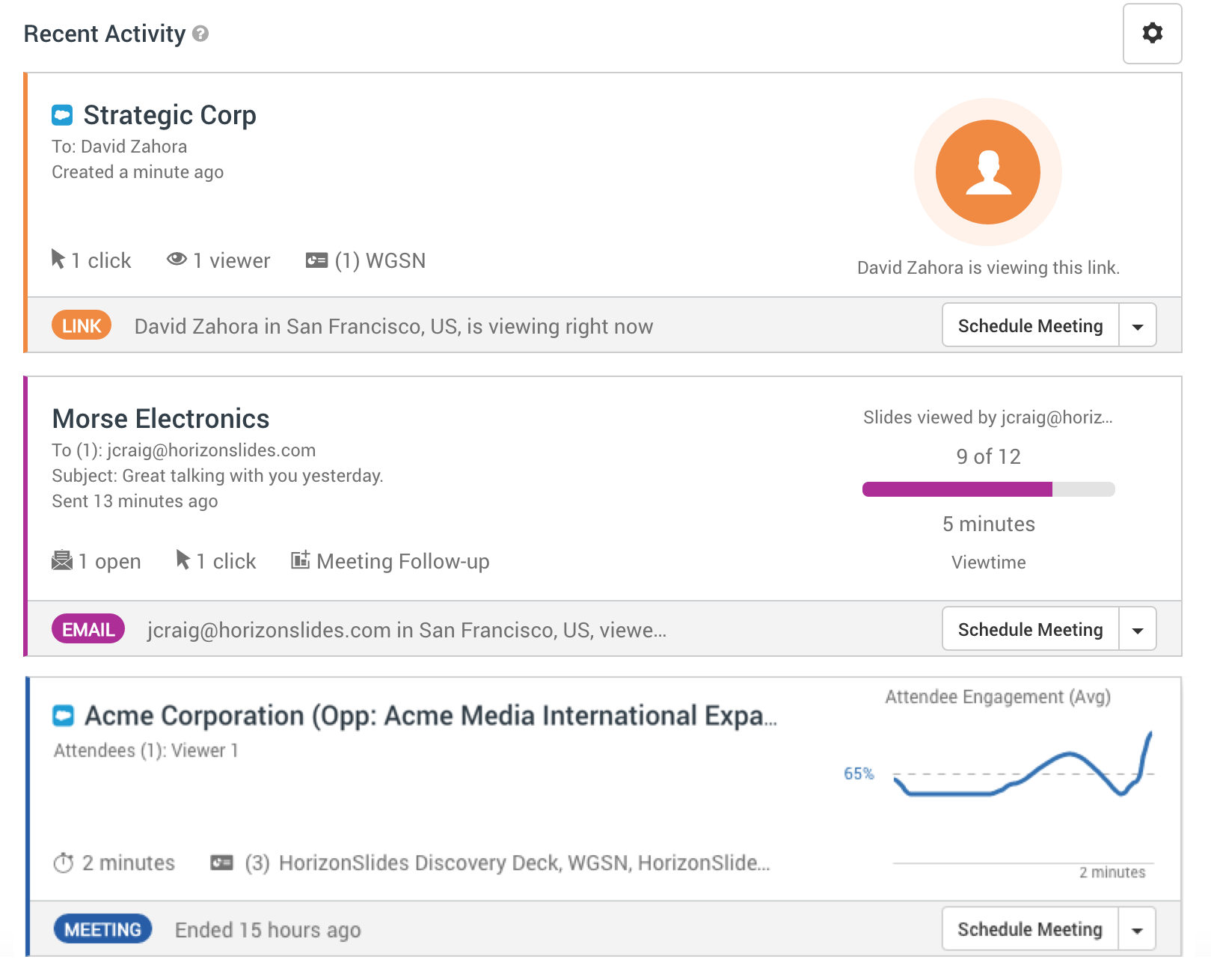 Insights That Matter
Activity Insight Cards monitor real-time engagement from content, emails, and meetings.
Sellers are guided to the next step in the sales process based on meaningful interactions, as well as response to campaigns and content shared.
Detailed analytics show what presentations, videos, and emails are working – and which sellers are seeing the best results.
Using ClearSlide Replay, perfect pitch recordings allow sellers to hear customer feedback and replicate success.
Work From Anywhere
Sales reps love ClearSlide because it is tailored for how they want to work – whether from the web app, Outlook or Gmail, Salesforce, Microsoft Dynamics, or mobile apps.
All activity and engagement data is auto-logged back to CRM – saving valuable time.
Award-winning mobile apps empower sellers with quick access to recommended content and email templates – even when offline – as well as the ability to instantly start online meetings and access engagement analytics.